We Put A Bike On Your Bike
Can somebody explain to me why anybody would want to pay $100/year for an email account with only 1 GB of storage?

Because you love Apple and want them to be really profitable and design more wonderful stuff and take over the world and you can say you were ahead of the curve rather than having to explain why a computer needn't crash! Or maybe you just got $100 to burn and you could do worse!;)
---
Funny and Bizarre Bicycles
ejfontenot
Mar 11, 04:10 PM
If you want a coupon for 10% off one of the best iPad cases for your new iPad, PM you email address and I will send you a coupon. www.dodocase.com

Or you can find me in line and I can show you why you should buy this case!
---
Re: Latest Funny Ones
My wife's an RN and has both been in a number of anesthetized surgeries and has had some herself.

Most patients do just fine - as described above. Redheads are a bit more sensitive to anesthesia (not sure why, but apparently it's true), but that isn't an issue unless your anesthesiologist is color-blind. ;)

Some people - including my wife - are prone to a bit of nausea afterwards, but it's usually short-lived and it isn't an issue with most people. One thing that helps is to pay strict attention to the fasting/drinking instructions they'll give you beforehand. That cookie might seem like nothing when you're hungry before you go in, but you'll regret it upon waking up.

Also, depending on the anesthesia and your particular reaction to it, you'll almost undoubtedly have some period - a few seconds to an hour or so - of time where you are lucid but don't have functional short-term memory... meaning you might say naughty things to your neurosurgeon but then will have no idea why he's looking at you like that later on.... ;)
---
Amusing ike pictures
Why is that not unrealistic? NYC has 8.3 million people as of 2008. Even if 99,999 people had their identities stolen for iPhones, that's only 1.2% of the population. Consider that as of 4.6% of the population were victims of ID fraud according to the Federal Trade Commission.
I think it would take less than 99,999 cases in a concentrated area for AT&T to consider potential fraud a problem. Even 50,000 iPhones and accounts lost due to fraud would cause about $15 million in losses, assuming an average $300 subsidy per iPhone.
Also: it's not just ID theft that could be the issue here. there are other ways to scam iPhones off AT&T and resell them.
Hold on. ID theft is not nearly as commonplace as 1.2% in NYC and it wouldn't mean that half of them would get iPhones. Operations that large have IDs from all across the country, if not the world. It is rather strange that AT&T's timing is right during the holiday season when a huge amount of people would be purchasing an iPhone and it is not like these thieves would be waiting til the holidays to use this info. You would have to believe that AT&T is willing to lose all the online sales from the iPhone on Christmas to stop some thieves.
more...
Funny and Bizarre Bicycles
fotografica
Nov 5, 06:41 AM
It may out eye candy OS-X,but it's still Windows. If you put a dress on a pig,it's still a pig ;)..Not to mention the fact that a large % of PC's out there aren't even capable of running it.So if somebody has a choice to make of either getting a new PC to run Vista,or switch to OS-X??Things could get interesting this coming year...
---
Iowaska MC to attend Heartland
I like the mop behind him. Is he the janitor of the data center?

:D


http://img.chan4chan.com/img/2009-09-27/1254085876145.jpg
---
more...
Russian ike 1
deadkennedy
Apr 5, 11:33 AM
Well, this is confusing.

Last year Macrumors posters told me in no uncertain terms that CR is always wrong.

So how am I supposed to take this news?

That was when CR posted something bad about Apple product. Now they tell the truth again, because they post good stuff about Apple product. It makes sense...
---
and Funny amp; Crazy ikes
Full of Win
Mar 28, 03:13 PM
SO your 17mm is not 17mm on a crop camera, it is the equivalent of a 27.2mm (28mm) EF-S lens. 17 x 1.6 = 27.2. On a 1D camera, that same 17mm is the equivalent of 22.1mm, where a 5D as a FULL FRAME camera is using the full image circle from the EF lens, so it is a true 17mm.

No. Lens focal length is a function of the lens, not the body. I can take a lens with a focal length of 17mm from a full frame camera and put it on a crop camera, and the lens will keep the same focal length of 17 mm. Now, the amount of the imgae circle recorded on the crop camera vs. the full frame camera will be different. However, this has nothing to do with the focal length of the lens.

In short. LENS FOCAL LENGHT DOES NOT VARY WITH SENSOR SIZE.
---
more...
Smallest Bike ever seen
SandynJosh
Apr 13, 02:44 AM
The 3G graph just shows how ignorant people are when choosing between ATT and Verizon.

ATT has the fastest 3G network
ATT has GSM, the standard chipset around the globe

Dropped calls and data plan are not the same thing

All this equals that people are ignorant

Maybe more people live in areas where Verizon has better coverage. There's a map for that, you know.
---
Funny-ladies-ike imghttp
Wow, I am the brink of being completely floored by all the responses, some of which are heartfelt, the others make my sides hurt :D

I had intended, at the time of authoring, that this be a legitimate question....I really could use some advice :o , but the slew of pseudo-humorous to outrageously inappropriate (in the best way possible) has been great, thank you all for those too.

I realize asking straight up is probably the best way to do it, however that can be harder than it seems for some people. I am quite extroverted and do well with people in most situations, however if I set my sights on a girl that I like I get a little cotton-mouthed and never have the right words. Thinking this, I never approach and being said words because I am convinced they are wrong.

Disclaimer:
What follows is very long, overly rich, and poorly written. Proceed with caution.

Alright, so with some ambiguity (to protect myself, I pray she is not a MR member :p), here is what has happened, leading up to the question for advice:
Go to Apple Store, browse around and tell all the male workers I am just looking and do not require or want their assistance. Wait for some time until I see a cute female employee working nearby. She becomes free, I ask her a question regarding an Apple product (go figure), at the time Tiger because I was still running Panther. We start talking, this leads to that, off-topic conversations that we both seem to be enjoying, the whole while I am wondering if it is okay for her to "hangout" talking to me like this. Don't you have other people to help?
Eventually she wanders off to help someone else. I browse for a while longer, another female approaches and I being exchanging words with her, in regards to OSX in general, which she does not know the answers to. She calls the first girl over, who also does not know. The three of us proceed to stand around a single system, trying to figure out how to do what it is I asked how to do. This whole time, I am quite confident in the solution, however I am quite curious in their suggestion for a solution.
Alright, anyway. So she leaves after swinging by to say goodbye, because she is about to be done with work. I decide to purchase Tiger, which once I reach the counter they inform me I cannot exercise my student pricing in B&M stores. Dismayed and cheated, I return the product to the shelf and proceed to exit the store, since my product cannot be purchased and the lovely help has all but left for the day.
Transition 10-15 minutes in advance. I am no longer in the Apple Store, and am meandering around the mall looking for something else. I happen to stop at a store where the storefront is partially in the mall (when looking at the products, I am still on "neutral ground"). She walks by. I notice her, but don't really know what to say so I say nothing. She continues to pass, and then it comes. I hear "hey", turn, and am greeted by none other than the lovely Apple Store employee who left me to finish her shift. She looks even better without the baggy green shirt and lassoed name-tag. I return her 'greeting' and she gives an offering, jokingly, of advice in regards to the store I am standing at. I give a not-so-witty reply (lost my words, again), and after a short exchange she says, "see you later". Now she might have even said "hope to...." before that, but I am not sure so I won't assume it was said.
Fast forward a week or so. Next time I am in town I go to the Apple Store again. I see the same girl working, further back in the store. I meander in the front for a short while, and then muster the courage to purge deeper into the belly. We make eye-contact for a short instant. Next thing I know, she is taking off towards the back room, never to be seen again (or for as long as my patience lasted). She is back there some time, so I eventually leave, since I was never really looking at anything in the store. Another weekend, similar encounter save for this time I was with a friend of mine. I make eye-contact with her again, briefly, and next thing I know she b-lines it for the back room. I don't see her again as I am not looking for anything, my friend is a moron and doesn't use Macs so he isn't interested, and we leave shortly after entering.

Alright, now if she has a good memory and likes me at all, she would probably remember that exchange. I have a great memory, hence my recollection of the events. So the gist being, I suck when it comes to talking with girls. I have a lot of girl friends because I am a ''nice guy'', but I have very few dating relationship currently (at 0 sadly), and am looking to increase those. Any advice to how to approach and what is a valid offer of something to do for a first date that isn't overly forward?

If you survived reading that entire installment, I commend you.
If you have reached the end without reading the middle, that is quite fine, just give your advice on how to talk to women.
---
more...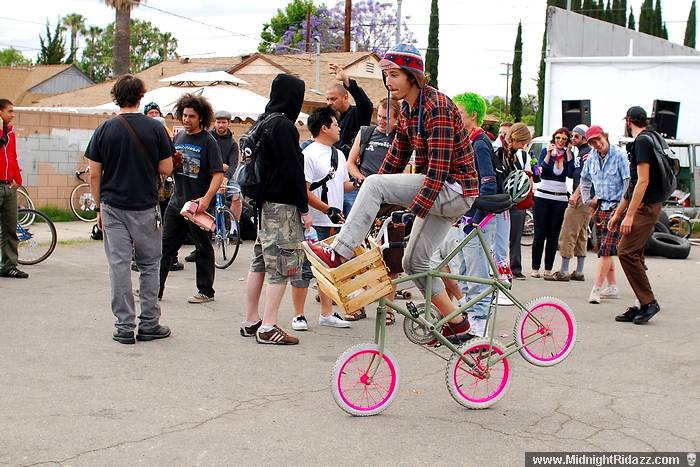 Funny Pic of me at
we have al iphones in my house (3) and all did fine I thought it was carrier issue rather hardware ?
---
those funny bike pictures
scottishwildcat
Mar 25, 03:28 PM
I dunno what Kodak does with all the patent settlements they win... they won a fortune off Sun Microsystems a decade or so back, too. I wouldn't say they're dying, though, their focus has just moved to document imaging workflow systems and other such exciting things.
---
more...
On A Bike In today#39;s funny
Probably out next Tuesday!

With the Merom MBP's?!! :D
---
Watch for Bikes Sign Funny
Just asking the experts ...

Is it possible Apple could release the final version with the option to initialize a drive with ZFS prior to install? Everything I have read about ZFS seems to point to it as a next logical step for Apple's OS.

I'd guess about 40% chance of that (which is actually pretty good; the odds that they'll release a final version with the option to initialize a drive with NTFS are around 0%). I'd like to see it - I have seen the future, and it's ZFS.
---
more...
Invisible ike. Funny
Inkhead, you make a good point about the ADA. **In the world of software, it recently has been the little guys that have been walking all over the larger companies (Paypal, Skype, Digg, MySpace, YouTube etc..) etc..**

Competition is great too. *I am very happy that you are in a sucessful Mac oriented business. We are a community and facing hard times. We both have to work together to get our marketshare up so we can get more shelf space. The amount of non-game software space is very dismal.* To buy a $2500 desktop Mac pro and see very little shelf units can be a hard purchase versus going into Best Buy and seeing rows of PC software.*

Back to the core issue, *money.. ***XCode and GCC and Interface builder are free..* Obviously someone like Delicious Monster or OmniGroup has tons of resources, they can get free Interns and have the connections.* Wil and Ken Case were presenters this year.* *Wil said in his student talk, Delicious made $54000 in profit the first day..* *

So, where does that leave independent shops like us?* I want to kick Delicious Monster's butt bad at the 2007 ADA as Wil said they are presenting Version 2 of Delicious Library.. Stuff like OmniPlan is coming out..*

The reality:*
*I am a nobody at the conference. But I have a dream and one idea that I think is fresh enough to compete and possibly sell. Its all up to me to implement it and ship it. Steve Jobs said - "Real artists ship."* *Part of the problem is my fault and some of it is not.. *The reality for my situation is obviously better than some and worse off than others.*

As developers we need:
1) *development environment (XCode, IB, etc), APIs, sample code and docs
2) *time
3) *skill*
4) *customers or audience
5) *ideas , features, a purpose for the applications / systems

The only issues that are currently variable between you, me , and general Mac developer population (750K+ according to the keynote)* are 1 and 2.
#3 is based on #1 and #2 and we are all coding to the same APIs here using the same tools.

* * I work for a lavery large insurance company and idiot PHB and alot of time after working as corporate drone can't work on my independent app when I come home.. I'm done from being in the office all day doing .Net development or maintaing others crappy code.* Plus its just me.. I am the only mac developer I know.* I did meet some at the conference, but they were from IT depts or large companies like Watcom.* Not many people want to talk to me at WWDC, I look boring and didnt have any company on my badge. *I would argue that anybody can have the same skill if given enough time to work on a problem.* Alot of successful products such as Delicious Library or this years ADA winners like Line Form were simpler apps compared to something like Modo.

So,* how do I get more time?*
*1)* I took off another week of PTO so I can sit at home and bang away on my computer all week. Thats a very limited resource unless I want to quit job and live on rice on beans and find a part time job 3rd shift somewhere so I can code more.

*2)* Use Apple technologies to the fullest such as Core Animation and QTKit and AppKit and ObjC.. *I do not have time to figure out how to get NSViews on OpenGL views for example, so i will just use the provided documentation.. Im using XCode 3.0, new stuff in ObjC..

A good application is like a good song.* It can be played unplugged on acoustic guitar or electric guitar.* Between Tiger and Leopard is not as wide as the marketing suggests.* Some applications do not need a glossy Core Animation interface. Animations can be done in others ways.. Look at Omnidazzle or FrontRow or use OpenGL stuff on Tiger.* Look at Photobooth.. This is such a simple application, but it works.

Reading this forum.. *I live in Austrailia, I have bad injury/medical condition, I am a student etc, too poor etc.. * yes, it sucks!! Trying to make a living as a software developer nowdays is not easy.* I hear you brother.. Everyone thinks they are a developer just because they can write a web page or have XCode or Visual Studio installed or programmed a couple hello world apps in VB or Java.*

I need the tools like Core Animation ASAP and ObjC features so I can spend more time adding features to my app.* In reality, we really only have until late Spring to get our apps ready for te release of Leopard and until maybe late May until submission for ADA. **That gives us maybe 6 months. *

Back to the money issue..* Apple cannot give away Leopard seeds for free.. *It eats into Tiger and Leopard sales too much. It breaks too many Applecare when people screw up installing Leopard etc.. Preview seed blew up my Tiger partition i had.. I had to do a clean install :( * Microsoft doesnt do that even.. you have to buy MSDN for that..* There has to be a fee for the conference.* It costs alot to setup and for the 1000 engineers on site etc.. *If the fee isn't high enough, then 20,000 people would show up. I felt WWDC was not code specific enough as it is.. Too many IT tracks and less code samples and sample code released.*Too many people steal Apple's ideas.. Apple spent alot of time at the Keynote going over this.. **So, Apple this year decide to help developers by giving us a seed and having* alot of Leopard sessions and exclusive Leopard documentation.. A lot of documentation is not on the seed and exclusive for WWDC attendees.***


So, I want everybody to use Leopard feature Z, because it helps Apple because Leopard makes Apple money.. i want more people to buy macs to buy my product, and it pushes for faster hardware (we all love new Apple hardware).

There is a fine line with what Apple provides.. last year (2005) it was Developer Transition kit.. there wasnt any way to compile/test for Intel unless you had that and was like $1000 until the first Intel based comptuer came out.* Before that it was the same story.. Tiger seed given out at WWDC 2004.. so no way to do Core Data or Core Video unless you had that.*
There is always going to be dangling carrots like new CPUS or OS versions.* Apple is extremely secretive, they didnt annouce even that they were giving out the seed until it leaked out the day before the conference.
*
To answer your question.. what about people that can't afford even the ADC Select? People poorer than myself.* I have ADC Select..* You are asking to let 750K people download Leopard the way Microsoft has done with Vista RC1.*

My answer.. That doesnt help me with issue #1 and #2 above that I talked about.. Now everyone has all the same tools/docs (unless you are top company like Aspyr, you will always know more NDA stuff) .. So #1, is balanced and drops off.* leaving time #2 as the only difference between me and the other companies. My skill is largely based on time, because I am new to the APIs (partly why I went to WWDC to learn more about QTKit etc..)

Applications will be won based on time alone.. Small shops like me who are doing this on PTO and nights/weekends will lose..* I need all the help I can do to win the ADA against products from OmniGroup, Deleicious Monster and you and others.. These companies have the seed to.. But really helps me out by letting me catch up agaisnt the unknowns small shops like the guy that wrote F-Script (Phillipe ???) or that Line Form App..*

If I can go to WWDC sessions to learn and walk away with beter tools and APIs its awesome.. It helps me and Apple benefit.. It just sucks for the people who cannot commit and have to wait 4-8 weeks for the same stuff.* That will be me next year, i am not going to be able to go next year.. I am in the same boat and hear you brother.* I am just the lttle guy here competing against these serial ADA winners....*

Sorry for the lecture..* I loved your feedback.




*



* * **

*

**
---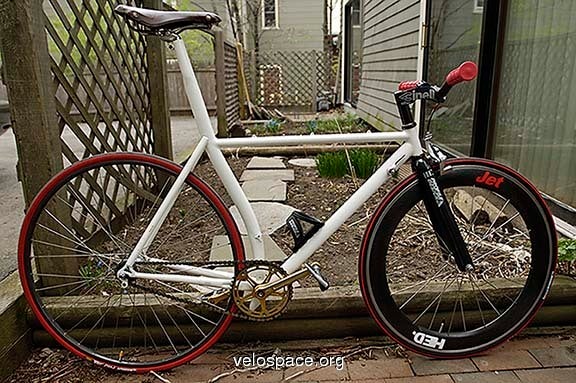 Yamaguchi Funny Bike
And cut what?

Medicare fraud
Defense spending
Reducing the ridiculous layers of federal, state and local government
Corporate and farm subsidies
Welfare fraud

That's a good start.
---
more...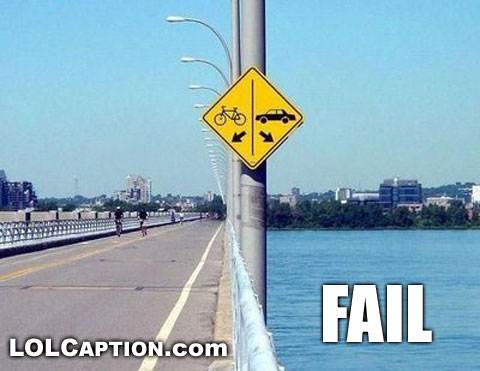 -funny-signs-car-ike-fail
Maybe try a re-start of the computer. :p Then give it one more go:D
---
Funny Bikes
I bet it will be a 15" MacBook

I'm guessing that we're talking about more than just an it.
And why update the laptop that is newer???

It's more likely that they switched all of their MacBook/Pro development over to Foxconn, most likely because of all the issues around the most recent line of MBPs.
---
Funny Bike Accident.
My apologies.

Ill explain what the link implied. The sarcastic joke that you posted is simply trite beyond belief, and as such I thought Id use similar methods of sarcasm to convey my thoughts on the matter. Now, the crux of my joke relies on the play of opposites (as your comment was anything but original) and meant to be informative. Im really sorry you didn't get my initial brevity, and Ill make sure to explain myself in full next time. Thanks so much, stay well:)

You're saying it wrong.

Steve
---
FadeToBlack
Sep 15, 05:34 AM
I've gone under anesthesia twice now, once under general anesthesia for a broken and dislocated arm, and on the other under a peridural for the removal of a pilonidal cyst directy above my tailbone (not nice).

I'll tell you straight away the general anesthesia was MUCH worse. I was about 12 at the time, and it was all pretty smooth throughout. Don't try to cheat while fasting, otherwise you'll almost certainly throw up. I stayed under observation for about two days, and it was worth it. When I was told I could walk, I went to the bathroom with some help from a nurse to take a bath (or at least rinse a little) and fainted (the only time in my life). I woke up a little later on the bed, still a little dazed. After that it was hard to keep food or drinks down, too. I'm absolutely certain it was the anaesthesia, since I was only on paracetamol and I have NEVER had ANY problem with that, and I have migraines once every two or three days (genetic thing).

During the cyst operation, which happened in january of this year, the peridural was smooth. I was given something to make me sleepy, since I told the anaesthesiologist it would be boring and I'd be annoying him with questions about how everything was going "down there". I could "walk" fine after I laid on my gurney for a couple of hours, though you have to remember that a surgeon had just removed all the tissue above my tailbone. First time I had ever seen a nurse I deemed "hot as hell".

Anyway, yeah. Good times. Oh, and both were IV. According to my father, who is a surgeon himself, gas is hardly used nowadays, and the main reason for it to be used is if the person does NOT want needles. If its general, you'll probably be woozly later and feel light-headed, although it might be local for you, I'm not sure. It seems scary to be awake while someone is cutting you with a scalpel, but you really feel nothing at all. For kicks, get someone to film you when you wake up, it can get really funny. :p

P.S. First post, yay.

Congrats on your first post and welcome to MacRumors!

Anyway, the only surgery I've had that I know of was back when I was a kid and I can't really remember it. I'm pretty sure they used gas, though.

Good luck with the surgery, iGary. I'm sure it'll all go fine. :cool:
---
willmtaylor
Apr 5, 09:18 AM
Anyone have a sub to the CR online that could copy + paste the story for us?

If this isn't "allowed," my apologies; I'd just like to give it a gander.

Cheers,
will
---
It's easier to play when holding, but you can only shift it about a half an inch or so before images split. There's zones of 3D, so middle, off the left a bit, and so on.

I was playing with the AR Cards, which is actually really cool, but since it realies on moving in real 3D space, I encountered some image splitting and jerkiness as I moved around the card. BUT, it was still fun and really impressive. They grabbed the wooden table my card was on and made it part of the game's 3D environment. So the table would warp in 3D. I shot at this 3D dragon that popped out of a lava pit with real time deformations.

Anyways, so far I like this thing. It screens are a definite improvement and the bottom touch screen feels more accurate than my DS.

BRING ON ZELDA NOW!!! That's really why I bought this. :D There's a static image of it in the Operation Manual...
---
leekohler
Apr 23, 09:28 AM
No- he's a jerk.
---
miamialley
Apr 12, 05:10 PM
Anecdotally, it sure seems there are more Verizon models available than the ATT. Hmm. I got a VZ b/c the ATT were sold out the day after launch. I'm fine with it so far.
---