Statue of Liberty Crown The
A second slot is overkill for a midline model. And Apple has obviously made the decision that FW800 is a pro feature only, if it's not in the 15 inch MBP. Not to mention that it's not included in the standard intel chipsets, so adding it is extra work for Apple.
Ah. That last point could be the most important aspect for inclusion of FW800.

As far as the 2nd optical slot goes, don't you think it's a pain to have only a single drive?

And especially when a second one probably adds less than $50-$75 to the system cost to the customer? (And extra profit potential for Apple?)
---
Lady Liberty Regains Her Crown
To follow up to my last post, just got a call from my local Radio Shack and got my PIN.

The waiting begins!
---
waves from the crown,
myemosoul
Jun 23, 02:33 PM
I confirmed today that my store will not have any for release day tomorrow, i got the district managers phone number and left a message about wanting my 184 dollar gift card put on my debit card instead due to false advertising that they would be doing Pre-orders instead of reservations which led me to believe that i would get a phone on release day, as a result i am forced to go camp out at the apple store overnight in 91 degree heat in a few hours with my fingers crossed that i get one. All of this could have been avoided if they didn't post on their twitter on June 9th that they were taking part in release day.
---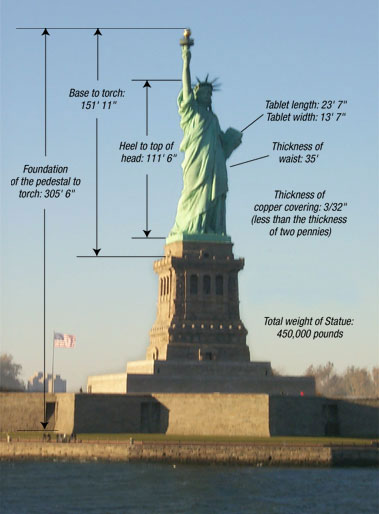 Statue of Liberty, see the
Wirelessly posted (Mozilla/5.0 (iPhone; U; CPU iPhone OS 4_3_2 like Mac OS X; en-us) AppleWebKit/533.17.9 (KHTML, like Gecko) Mobile/8H7)

It's nice that this month's "Apple-gate" story will start to die. I can't wait to see what the media generates next month in the "Apple-gate" saga.

Antennagate
Locationgate

C'mon, Apple competitors, think up your next outrage.

Who cares about all this overblown nonsense. I just want my damn iPad 2. Those bloody things sell out as soon as anyone gets any amount of stock.
---
the Statue of Liberty
Thing is...you can't.

mhh not now, but since iPad2 launch is on friday here in germany and together with the fact that every dog and cat wants an iPad too....I guess they will be available at the same time tbh.
---
the Statue of Liberty#39;s
gorgeousninja
Apr 19, 04:27 PM
I'm surprised to see iPhones have outsold iPod Touches by so much; I've never really considered the figures but just assumed that there would be way more iPod Touches around than iPhones.

Maybe your hanging out with too many kids/Android users. Why, otherwise would you need an iPhone and and iPod Touch?
---
The crown, closed after
What a joke of a tablet. Nothing but a piece of crap.

In this economy, make a cheap tablet with the integrity of a 54th Avenue Hooker, people will buy it, bitch about it, give it free publicity and profit!

I keep on wondering why they keep hitting these high price points. What the market is looking for is a "good, cheap and half crappy" tablet. Something like DOS with flashily graphics, it crashes every few hours and a reset button on the side, tolerable software, a hackers dream and poor return polices.
---
the statue of liberty crown.
"analyst" needs a new meaning in the dictionary right next to "source"

i'm now an analyst and say it'll come out at some point before iPhone 6
---
the statue of liberty crown.
erockerboy
Aug 17, 01:07 PM
Great post - you said it all.



I think everyone has to remember that Apple took a HUGE PR risk by switching to intel and that it would be foolish to think that they didn't have a VERY GOOD REASON for doing it. As much as RISC is loved here, there really is no compelling reason to think that the G5 architecture stands much of a chance in this comparison. Furthermore, it is foolish to assume that a "up-to-date" G5 would fare any better, firstly because IBM has never stopped developing the G5 (its primary usage was IBM blade servers after all) and secondly because the Core 2 architecture as it stands now isn't being pushed to perform at its maximum levels. In the end, arrogance and pride has never helped anyone, its time to let go.
---
The crown of the Statue of
I'd like to see your "Mac" model bumped up past the iMac. I think a lot of people, myself included, would pay a premium for the ability to upgrade. In fact, I wouldn't care if they didn't offer a completely new model as long as they offer some "affordable" manifestations of the Mac Pro. So how's this (and go easy on me here because I rarely delve into the technical aspect of things):

Eventually (i.e. by November), Core 2 Duo/Woodcrest across he board:

1) Mac mini: 2 models both with the 1.86 GHz Core 2 Duo
2) iMac: 2 models with 1.86 GHz and 2.13 GHz Core 2 Duo
3) Mac Pro: 4 models; 2 Core 2 Duo-based systems (2.40 GHz and 2.66 GHz) and 2 Xeon-based systems (2.80 GHz and 3.0 GHz). The higher-end Xeon systems would sport the same enclosure as the Core 2 Duo systems (similar to the PM G5) but would come in an anodized charcoal black enclosure.

Any takers?

-Squire

Well, most of that looks good except that there is no 2.8GHz Woodcrest.
---
The Crown Of The Statue of
Because as we all know Costco is the leading reseller and indicator for technology products.

I've found it to be a pretty good indicator of products that aren't selling well elsewhere especially when they show up in pallets at prices lower than most other places.

This happened with the last PPC Mac Mini's and AppleTV 1.

B
---
the rehearsal dinner.
How I create a location map on my iPad 2?
---
Statue of Liberty crown to
BlizzardBomb
Jul 27, 10:22 AM
Well there's always going to be some die-hard PPC and Core Duo users who will vote negative on this story :p

Well Apple, get those Core 2 Duos in the iMacs and MacBook Pros, and a Woodcrest... No... 2 Woodcrests in the Mac Pros.
---
The crown of the Statue of
Rafterman
Apr 27, 08:05 AM
I know of no cell tower or wifi device that works up to 100 miles away.
---
Statue of Liberty crown
I think they'll be a long way off getting money from every iPod sold. For a start its such an illogical thing to ask for (Did the music companies ask for money for every CD player or Tape Recorder sold? Nope), plus I suspect the main reason that Microsoft agreed to pay money in the first place is that they needed to get the music labels on board to boost the Zune Music Store, Microsoft was in the weaker position here and I believe the labels exploited that weakness.

If the labels were to go to Apple and demand a royalty on every iPod and threatening to pull their catalogue if they didn't get it, they would actually come off worse than Apple in terms of lost revenue and it's because of this I reckon they haven't a chance...

I agree
---
liberty crown. the statue
logandzwon
Apr 25, 02:56 PM
Perhaps this is like CCTV systems in the workplace.

You are allowed by law to fit them, however staff must be told they are there.

Perhaps it's just that the public need to be made away this is being done, and not done secretly. If people knew, then this would be a non story in the 1st place.

ya.. not like it's on right on the "features" page of iphone's website, ( http://www.apple.com/iphone/features/ .) It isn't like they have a whole page about it, ( http://www.apple.com/iphone/features/maps-compass.html .)

Who would think the an electronic device such as an iPhone would know your exactly location? And why would any cache information locally when the same exactly information can be gotten over a slow, inconsistent connection?
---
POOL. Visitors take in the
Who is this "you" that you speak of? I didn't vote for Obama. :rolleyes:

I didn't vote for Obama either...
---
Statue of Liberty#39;s Crown
Chris Bangle
Aug 11, 11:24 AM
Ill only buy it if stupid little spoilt english kids dont buy it, i dont mean posh english kids but yobbish ones, I want it to be the coolest thing in the world. The nano has become the essential for yobbish teenage boys and girls in the uk and I just want those stupid turds to stick to their quote "amazing black v3's with itunes and video" which dont actually have itunes and video!!!!!!!!!!! :mad: :mad: :mad: Im not ageist because im 16.....
---
the crown of the Statue of
SevenInchScrew
Nov 24, 11:55 PM
Oh I forgot. Still no qualifying/race weekends. LAME
I don't know how far you are into the game, but I've read that qualifying is used later in the game for some of the bigger, championship races. I don't know this for sure, so don't hold me to it. But, you might get to qualify for SOME races... at some point.... maybe. :confused:
---
jayducharme
Jun 8, 06:57 PM
You've got questions. We've got transistors.

Do they? I thought they phased them out, along with most of the other electronic hobbyist items that they alone used to carry.

Well, I guess the more vendors who carry the iPhone, the better. But The Shack would be the last place I'd go to get one. (I used to work there....) But I guess if it's the only electronics store in a particular town, that might be a way for Apple to get iPhones into the hands of people who might not otherwise buy one.
---
littleman23408
Nov 24, 09:49 AM
Excellent! I can't wait to get my hands on it this afternoon
---
Dual optical drive slots are a must....<snip>.....

Maybe one of the drives will be Blu-Ray.
---
And if you beleive that, you are misinformed.

"Apple is planning on releasing a free iOS update in the next few weeks that performs the following:

- reduces the size of the crowd-sourced Wi-Fi hotspot and cell tower database cached on the iPhone,
- ceases backing up this cache, and
- deletes this cache entirely when Location Services is turned off."

Does not say anything about not tracking when you turn Location Services off, it just says that it will delete the log. This suggests that it did NOT track before when the option was off, otherwise Apple would also address that.

Show me where any article explicitly says that they still track when it is disabled.
---
swingerofbirch
Aug 25, 03:38 PM
Well still waiting. I did talk to one of the support people but got transferred. I did mention that I got hung up on yesterday. He said there were a huge amount of people calling about the recall.

I'm listening to a female repeat herself over and over in two different languages. I can't figure out the second language but it's annoying!
-
-
Ok I'm getting refunded since I went and bought one (Nike+ iPod kit) at footlocker today...

Other than the wait I can't complain since they're nice.

Nuc


Ahhh....I've been there...you're in a Canadian queue..the second language is French....Ne qui te pas (don't know how to spell it)...means somethign like please hold the line
---